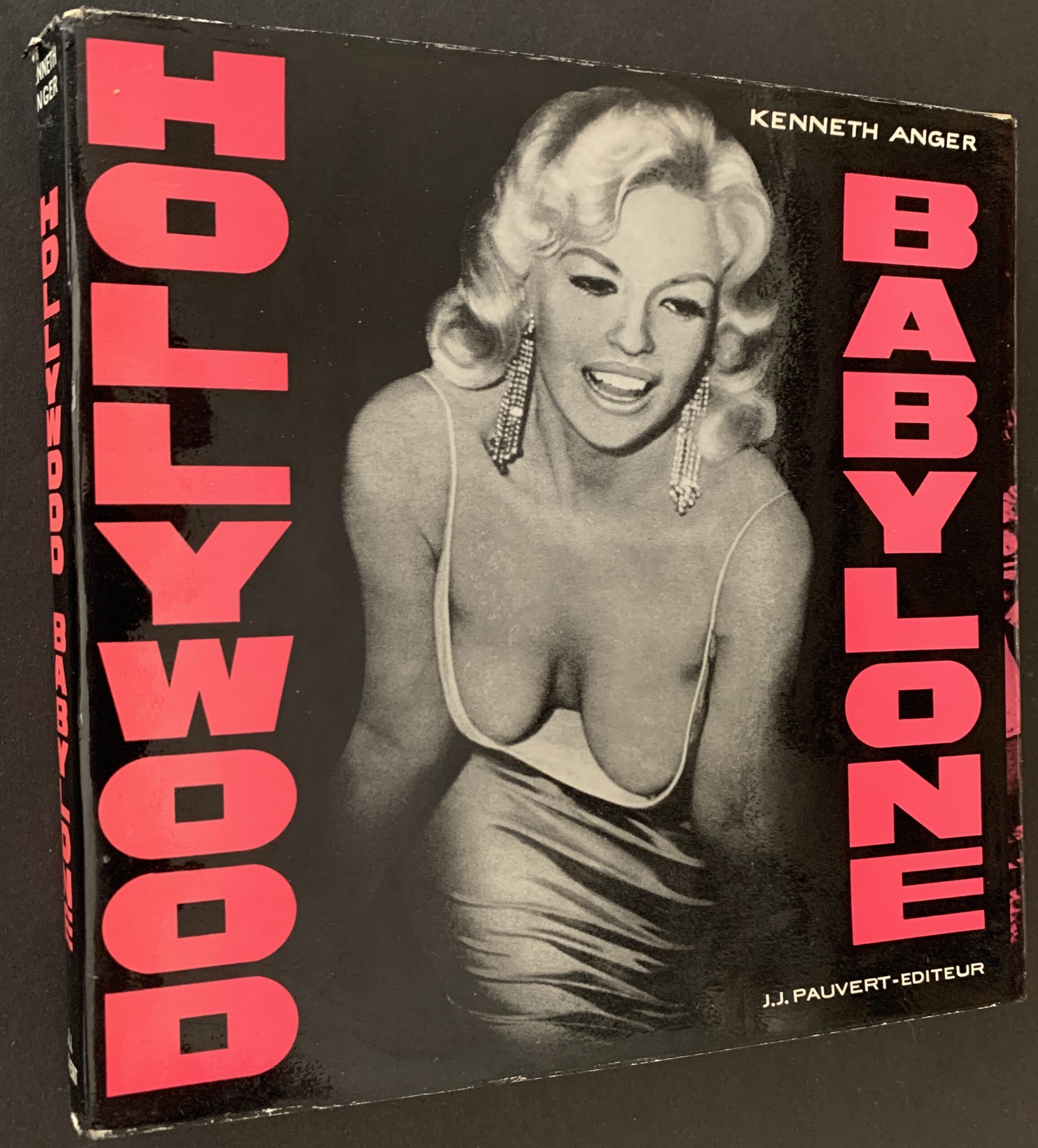 The story of Kenneth Anger's Hollywood Babylon
Kenneth Anger's book Hollywood Babylon has never ceased to be a source of controversy and outrage ever since it was made publicly available in 1975 by Rolling Stone's printers Straight Arrow.
What is less known is the infamous work began life as a 1957 magazine article printed in France, followed in 1959 by a book, again only published in French. An English language edition didn't appear until 1965. This was a cheap news stand style paperback, that was banned, allegedly, within 10 days of publication.
While much of  the book's  contents has been routinely refuted over the last 60 years, it still remains a fascinating and  titillating snapshot of bitchy gossip, hearsay and urban legend from Tinsel town's golden era. The title, in Anger's typically Crowley-esque style, attempts to parallel the detailed intrigue of Hollywood's  bygone Golden Era of the 1920-1930's with the lost civilisation of Babylon.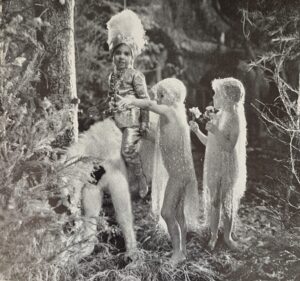 Ironically even Anger's own claim ( in the book) to have been a child prodigy has come under scrutiny. Supposedly Warner Bros Studio archives document that a girl called Sheila Brown played the role of the Changeling Prince in the 1935 film adaption of Shakespeare's Midsummer's Night Dream and  NOT a seven year old Kenneth Anger !  However, the publicity photos of the character astride a small white pony certainly look like a young Anger. Truth be damned, who said "fake" news was anything new?
Follow this link to watch the Ballet Scene from MIDSUMMER NIGHT'S DREAM (William Dieterle & Max Reinhardt, 1935)
https://www.facebook.com/InSearchofPaganHollywood/videos/1847159971967122
Regardless of Anger's debatable start in the movie world, he experienced scandal  first hand in 1947 when he was prosecuted for pornography for his silent short, Fireworks.  In the film, Anger portrays a young man who awakens, and as he dresses in front of  a mirror above an open fireplace, he discards a handful of photos, depicting a sailor holding a limp figure, into the flames. When the protagonist enters an adjacent room, crudely marked GENTS,  he is attacked  by a gang of sailors. At the end of the film when the protagonist returns to the bed,  Anger's theme of Lucifer, the 'light bearer', first manifests on celluloid.…Lacking any special effects, he hand painted a representation of Lucifer, as a flash of light, directly onto the film stock.
The surreal time slip may have been influenced by  Maya Deren's 1943 Meshes of the Afternoon – one of Anger's known inspirations. Luckily the presiding judge dismissed the charges on the grounds that , "homosexuality is older than Sodom and Gomorrah".
Shortly afterwards, Anger ventured to Paris to investigate the avant-garde film scene. According to an article in the Guardian in 2013 Anger states, "I'd taken pictures of Black Saturday, the anti-British riots in Cairo in 1952. When they burned down Shepheard Hotel, I filmed people jumping from the windows and being massacred in the street – they had their legs cut off by swords and were left to bleed to death because they were British. I sold those images to Picture Post, which paid for my trip." While there he worked with Henri Langlois and Marcel Marceau's mime troupe on a short film titled Rabbit's Moon (not completed until 1972) and whilst  in Europe he shot other films including Les Chants de Maldoror, Le Jeune Homme et la Mort (based on Jean Cocteau's ballet) and Eaux d'artifice shot in the Garden of the Villa D'Este in Tivoli, Italy.
Back in the USA and broke after his trip to Europe, he began to work as both a translator and  "insider' gossip  columnist  reporting from Hollywood -hence the original 1957 Hollywood Babylone article in Cahiers Du Cinema magazine.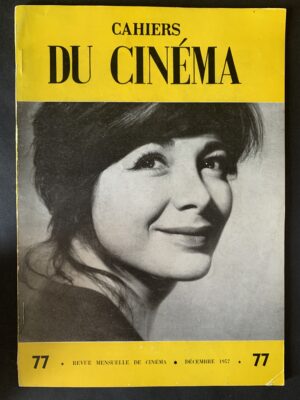 His tales of Old Hollywood were pure grannies' yarns of imagined behind the scenes sex and drugs orgies.  The problem was that his semi fictionalised salacious anecdotes were more interesting than the truth and became the most repeated accounts. Was James Dean really known as the human ashtray?  Did Lucille Ball turn tricks? Was Valentino really into BDSM?  What salacious 'goings on' were revealed in Mary Astor's diary? Did Goofy signify Disney's use of opiates?
Given the different editions vary  so drastically in terms of size,  format. layout, not to mention language,  trying to correlate the contents is near impossible -each edition is different. Even the photo selections aren't consistent.
Early foreign language editions
Hollywood Babylone 1959 by J.J PAuvert, Paris – French language edition
Hollywood Babilonia 1960 by Sugar Editore Milan – Italian language edition
Enthüllte Götter. Eine Sittengeschichte von Babylon Hollywood. (Gods Exposed. A moral history from Hollywood Babylon) 1961 by Bonn, Verlag der Europäischen Bücherei Hieronimi, German Language edition
1st English Language editions
Hollywood 1965 by Associated Professional Services of  Phoenix, Arizonia, USA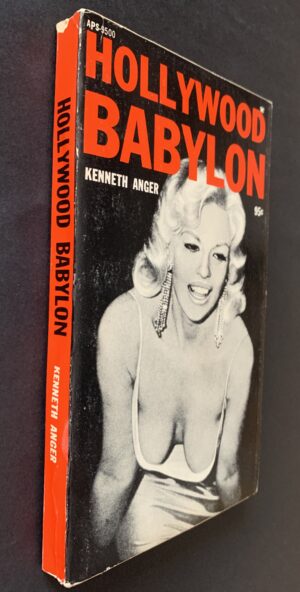 Trade paperback, supposedly an unauthorised edition. Anger claimed he supplied two-thirds of the book (translated from French) and the publisher Marvin Miller was responsible for the vulgar latter section…. however his biographer Bill Landis notes , those juicy bon mots" were curiously similar to Anger's style of writing. These are rare and haven't survived well . The spine was bright red but, like it's French  predecessor , is prone to fading and is rarely anything beyond shade of pink… The spine is also weak and likely to crack. I've had a copy that split in half.  Regardless, someone was happy to purchase it just to read. So, be warned this book might self-destruct while you're reading it. The paper stock is cheap and easily tans.
• Hollywood Babylon 1975 by  Rolling Stones' Straight Arrow Press,  SF , USA
Due to the infamy & cult success of the first volume, a second was published in 1984.
Hollywood Babylon II : 1984 by E. P. Dutton, U.S.A.
A third volume has long been threatened – but as Anger himself explained at the Q&A after his screenings at the ICA in 2013,  lawsuits would be quick to follow from Tom Cruise and the Church of Scientology.

You might also be interested in reading :"Kenneth Anger Lucifer Rising 1966-1981

Click on the links below for POPT Stock at the time of writing but search for Kenneth Anger for all stock items.

• Kenneth Anger, Hollywood Babylone (article) in Cashiers Du Cinema Magazine (1957)

• Kenneth Anger, Hollywood Babylone, First French J.J. Pauvert Paperback Edition (1959)

• Kenneth Anger : Hollywood Babylonia 1960 pub by Sugar Editore Milan –1st Italian language edition

• • Kenneth Anger : 1961 Hollywood Babylon (German Language) 1st Edition :Enthüllte Götter. Eine Sittengeschichte von Babylon Hollywood.

• Kenneth Anger, Hollywood Babylon, First US APS Paperback Edition (1965)

• Kenneth Anger 1965 US Hollywood Babylon article in REAL Magazine ( relates to 1st Eng Lang edition-banned within 10days of publication)

• Kenneth Anger, Hollywood Babylon II, First US Dutton Hardback Edition (1984)

• Kenneth Anger 2013 ICA : A Weekend of Anger, the films of Kenneth Anger programme.

Tags: Cult Film, Hollywod Babylon, Kenneth Anger