In the Beginning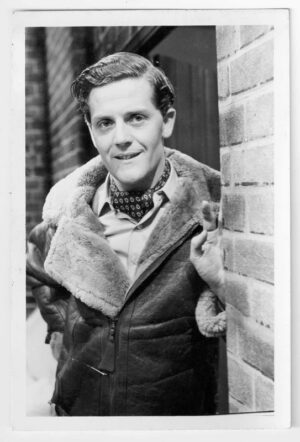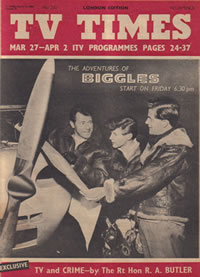 David Drummond toured the country as an actor in the early 1960's, he began picking up interesting objects which he added to his personal collection of theatre ephemera. In 1961 he began selling the surplus at various London markets, Camden Passage, Bermondsey and Shepherds Bush, before gravitating to the more vibrant Portobello Road in 1962.  The business eclipsed his acting career when the stall evolved into a small shop at 1A Ladbroke Grove. Then in 1967, Pleasures of Past Times relocated to the heart of Theatre Land in Cecil Court. A note, found in the back room dated July 1967, stated, "You're wrong, you'll never survive in the West End!"
As the visitors' book confirms – see below – many famous performers, actors, musicians, conjurors and artists crossed the threshold. Equally, the much significant material has passed through the doors; everything from a withdrawn 1st edition of Alice in Wonderland, to the original artwork for the 1911 Peter Pan novel Peter & Wendy.
Ch-Ch-Changes
Whereas once mime artist Lindsay Kemp (who once described P.O.P.T as his favourite shop) would have taken centre stage, he's been succeeded by his protégé, David Bowie…
Ultimately the shops' stock reflects London's current preoccupation with its own past. Originally selling 19th Century Music Hall and Henry Irving material to old Edwardians – now it concentrates on popular (and unpopular) culture, 50th years since the Summer of Love & Swinging London and 40 years since Punk. This, in part, reflects the new owner Paul Drummond.
Whereas previously bawdy song meant Music Hall, now it means Punk. The shop has updated, while still being 50 years out of date… The shop's philosophy has remained the same, yet evolved to reflect the next generation's interests. This is not a reminiscence or nostalgia centre.  If it was valid then, it's valid now.
P.O.P.T  www.pleasuresofpasttimes.com
To differentiate: POPT (an onomatopoeia initialism of the shop name!) is Pleasures of Past Times online window. Its function is to entice you to visit the shop. It would take a lifetime to upload 50 years of stock online and neither would we want to. The business is about engagement, not a transaction. There's too much stock and it's forever changing. If you want to get lost in the detail, either visit the shop or the blog.
This 50th Anniversary website launch concentrates on our stock of material relating to the 50th Anniversary of the Summer of Love and 40 years of Punk. The older Theatre material will come later…
However, the focus remains on the history of entertainment and performance in London and the role the city provided. This will start to develop online as a blog and eventually as a book.
For our 50th we decided to ask some of our long term customers to write postcards…