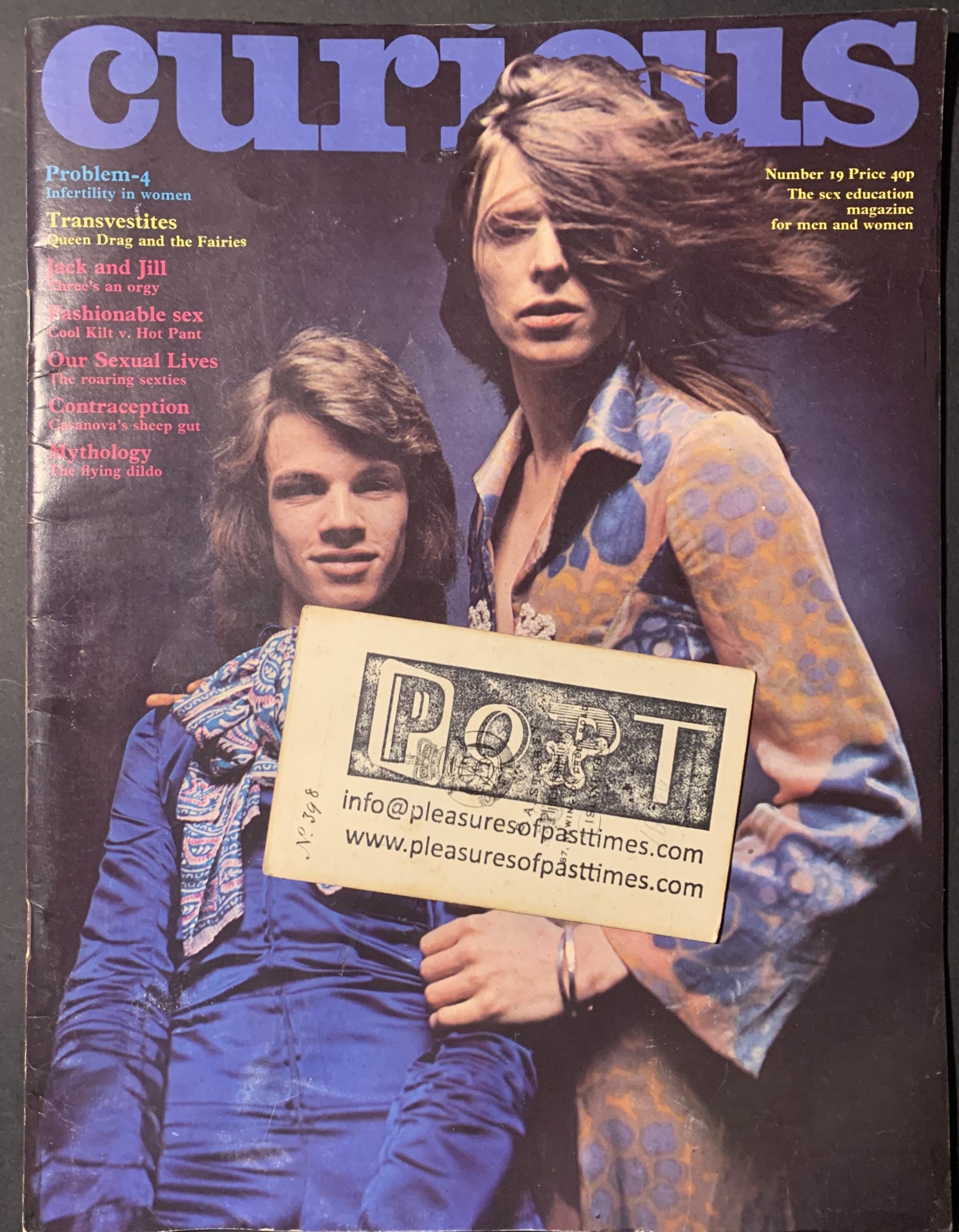 PoPT Blog #4 David Bowie : Arnold Corns : Curious Magazine #19 May 1970 'gender bending' cover!
David Bowie : Arnold Corns : Curious Magazine, text © Paul Drummond 2020
Curious issue #19 – May 1970 – a "sex education magazine for men and women".
•Click here for stock : David Bowie : Man Who Sold the World era : Curious Magazine #19 May 1970 'gender bending' cover!
Early Bowie rarity with a price tag that matches its scarcity (a copy recently sold for £400+)
.
This relates to Bowie's brief, post  Space Oddity, Arnold Corns project. He spotted  &  approached  (should that read  talent scouted & cruised?) Freddie  Buretti at El Sombrero club, a disco near Victoria Station in London. He fashioned Arnold Corns,  a vehicle for pop-stardom, for Freddie ne  Rudi Valentino that was bounded to fail. Only one  single  was  released at the time: Moonage Daydream/ Hang Onto Yourself , both penned and produced by Bowie. Although more allegedly radio material & /outtakes/demos exist (with Bowie, not Freddie, singing most of the material).  Listen to the complete Arnold Corns demos here
Both of these songs  reappeared on Bowie's  breakthrough LP Ziggy Stardust & the Spiders From  Mars…as would Buretti, but not in a musical capacity.  Instead, he created  Bowie's most outrageous stage outfits of  the period- combining elements Kubrick's interpretation of Burgess' A Clockwork Orange with Burroughs Wild Boys.
Instead of  modelling one of Buretti's creations for the cover of Curious,  Bowie wore his infamous Mr Fish  "man-dress" that he   sported on the (UK only)  cover of  The Man  Who Sold The World LP . At the time,  this was refereed to as "gender bending",  a term so brilliantly out-dated, that it needs repeating without apology. Fish opened his  boutique in  1966 – 17 Clifford Street, Mayfair with the  byline : "Peculiar to Mr. Fish".  Mick Jagger also wore a Mr Fish 'man-dress' for The Rolling Stones' Brian Jones memorial concert at Hyde Park on 5th July 1969.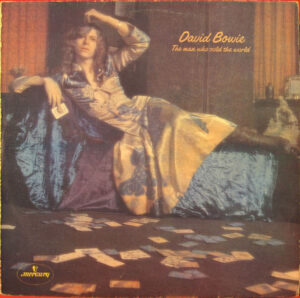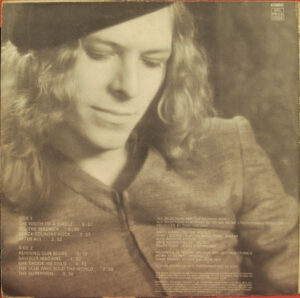 Despite being openly gay, Buretti's and his muse/girlfriend Daniella Parmar provided "The Bowies"- both Angela and David – with a blue print (androgyny, peroxide hair, shock  value) for David's next incarnation – Ziggy.  Interesting times and  even more interesting people. There's been a  documentary made about Buretti, but good luck finding a screening…
Bowie in stock…search Bowie in the top right corner

 More links to follow… please email for specific wants?  info@pleasuresofpasttimes.com

Tags: Arnold Corns, David Bowie, Freddie Buretti, Man Who Sold the World, MUSIC, Ziggy Stardust