Description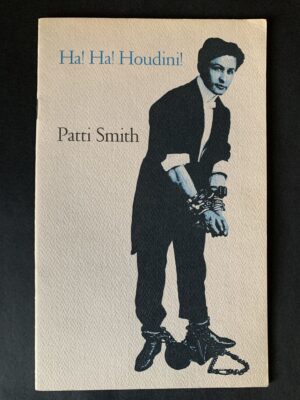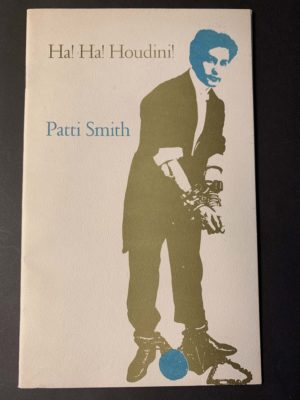 One of Patti Smith's early poetry books published by Gotham Book Mart in New York (where Smith held her first solo exhibition of drawings in 1973) & two versions in the UK by FKN Ace
The Gotham Edition was also issued in an edition of 26 copies – A-Z – signed by the author, with the cover punched and a padlock inserted through.
The regular trade edition has beige softcover and  black and blue depiction of Houdini on the cover .
The UK Ace edition came in limited edition of 500 copies ,also with a beige softcover and Houdini in blue and green, it also came with red boards with Houdini in dark blue.