Description
Despite the name 'Old England' they were anything but ! Designed to be totally interchangeable, you could replace the strap with another lurid colour any time you fancied or your mood changed….
Founded and designed by Richard Loftus…These were sold at the Beatles' Apple shop and there was even a special Apple watch made….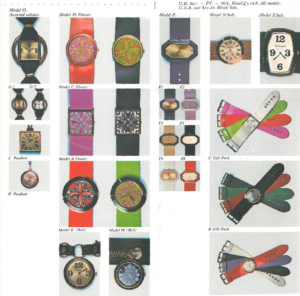 Condition : Strap has no signs of cracking. Very minor wear at edges. Watch : Clockwork, keeps fairly good time, but slows down and  needs to be checked against a digital clock occasionally.