Description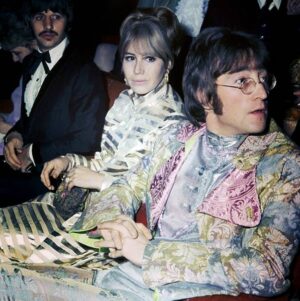 One off (actually I have two – but I'm keeping the other) poster for Dick Lester's 1966 film How I Won the Ward starring Michael Crawford but more importantly featuring John Lennon….. Lennon famously wrote Strawberry Fields whilst filming in Almeria, Spain. The gates of the a villa Santa Isabel, that he'd rented reminded him of those at Strawberry Fields- situated behind Mendips, 251 M3nlove Avenue, where he grew up in Liverpool.
This paste-up poster was produced by Harcourt and  Hammet – signwriters at 11 Cecil Court – since before the war.  When my father took over the shop premises in 1967, they never cleared the basement and  neither did my father.  This was discovered along with a few other similar posters : hand produced  made for the cinemas,  two minutes walk away across the Charing Cross Road.
Since the sign-writers closed in 1967 this must have been amongst their final jobs. Whether it was made for  display in the foyer at the London Pavilion off Piccadilly Circus (5 mins away) where How I Won the War first opened- I'll never know for sure but why else ? It is certainly
from 1967. The premiere was at the London Pavilion, where  the Beatles other films also opened – A Hard Days Night ( 6th July 1964)  Help!  (29th July 1965),   Yellow Submarine (17th July 1968) …and Let It Be (20th May 1970) ….with no Beatles present.
Condition : Creases but no significant rips or tears. Pasted up on stock poster paper Approx 51cm wide x 59cm with a detached 13cm bottom border.