Description
Poster for Jann Haworth's solo show which opened in October 1968  Italy before transferring to the Robert Fraser Gallery, in London, in February 1969.
Haworth was one of  Robert Fraser's pop-artists, who he represented from 1966, along with her then husband Peter Blake. In 1967 Haworth & Blake were commissioned by Fraser to design the cover for the Beatles' Sgt Pepper LP.
At the time Haworth specialised in soft sculpture –  similar to Claes Oldenberg, who also  showed at the gallery. The bears depicted in the poster all have  John Betjeman faces, Jann told me she sent one to him in a taxi….but never heard back…
Incidentally…. the cult film maker Kenneth Anger,  was staying at Robert Fraser's flat, and attended the show – which resulted in Jann designing the infamous Lucifer Rising Jacket !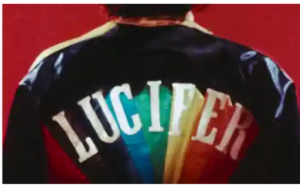 Condition : Folded as designed to be mailed -this example hasn't been postal used.
To order: please click the enquiry button or email info@pleasuresofpasttimes.com and state your location and preferred payment method* I will respond within less than 24hours with a bespoke postage and packing quote (at near cost as possible).
*My preferred payment method is via online banking and I send a request based on your location. This is known as ACH in the USA (and is free to use – unlike a wire). This means I can offer P&P at cost. It's cheaper for you and cheaper for me 🙂
Alternatively, I can send a Paypal request. Please specify whether you wish to use your Debit or Credit card (no account necessary) – or you wish to use your Paypal account. Paypal payments are subject to their fees (added), unless you wish to pay via the Family & Friends option.