Description
4cm /1.5″   badges, with pin back  in Ultra violet / black lite colours. Depicting the "IT" girl – silent movie actress Theda Bara.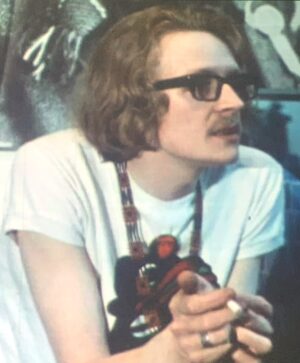 Unknown date but Barry Miles is shown wearing one in  Iani Sinclair's Ah! Sunflower – a documentary  of  Allen Ginsberg's visit to London in July 1967.   This sequence was shot when Ginsberg visits the Indica Bookshop – also the IT offices in early July . So, presumably these were made no later than June 1967  ?
Condition : These are "new" and unworn but with minor storage wear and ageing/patina – tarnished backs etc so while not exactly "mint' condition there's no significant flaws either 🙂
To order:  please click the enquiry button or email info@pleasuresofpasttimes.com and state your location and preferred payment method* I will respond within less than 24hours with a bespoke postage and packing quote (at near cost as possible).
*My preferred payment method is via Online banking and I send a request based on your location. This is known ACH in the USA (and is free to use- unlike a wire). This means I can offer P&P at cost. It's cheaper for you and cheaper for me 🙂
Alternatively, I can send a Paypal request. Please specify whether you wish to use your Debit or Credit card (no account necessary) – or you wish to use your Paypal account. Paypal payments are subject to their fees (added), unless you wish to pay via the Family & Friends option.