Description
Charles Joseph Carter ( 1874 –1936)  performing as Carter the Great.  as was an stage conjurer. Upon his death, his son took over the family business.
in 2001, Glen David Gold  published a fictionalised version of Carter's  life  a novel titled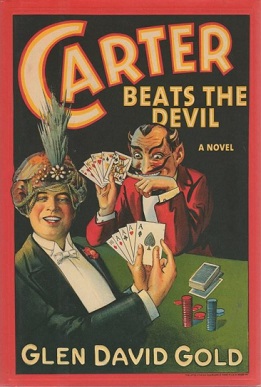 Carter Beats the Devil – using this poster for the cover artwork.
Lithograph poster printed circa 1936 by Otis Litho Co Cleveland, USA. Approx 56cm x 36 cm
Condition EX : Undisplayed, unfaded, minor crease/ corner bump bottom left corner – examine photos :