Description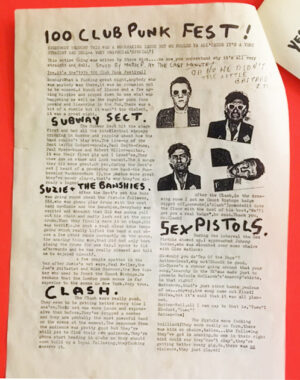 100 Club promoter Ron Watts approached Malcolm McClaren to host a Punk Special. Not only were a lot of the bands unsigned, but the headliners, the Sex Pistols 1st wasn't released until November 26.
Despite this Sniffin' Glue special  only consisting of 2 pages (4 printed sides) it is notoriously rare and often needed to complete full run.
This copy retains it's original staple. While the pages are thin and somewhat fragile , there are no rips or creases. There are some minor marks on the cover.
Please enquire for price.