Description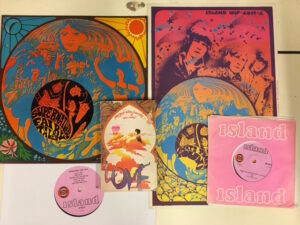 1967 original UK 1st pressing on the Pink Island label.
Sleeve : extremely minor faults : small amount of laminate lifting along spine. Bottom right corner very slightly bent. One thumbnail indentation near opening. Not near mint  VG++/EX
LP: No spindles marks on label. Nothing worse than a minor hairline under strong light. No scratches. Play back is fine – from memory only minor crackle between tracks?
VG++/ EX :  Extremely clean and presentable copy. £500.00